Low Carb – High Fat Diets
It wasn't that long ago that low-carb diets were being targeted by medical professionals as unhealthy and detrimental to people's health. The high fat intake in these diets was thought to be at the root of increased cholesterol and subsequent heart disease.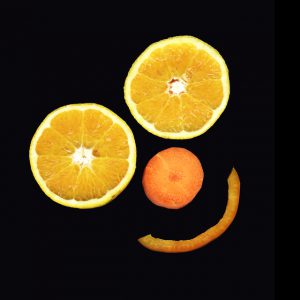 However, in the last 15 years or so, due to a significant number of studies, the medical field has started to change its tune.
Now it seems that low carb diets are seen to be amongst the most effective in dealing with a number of health conditions, including high blood pressure, high cholesterol, weight loss and circulatory and other metabolic diseases.
---
The Ketogenic Diet – what exactly is it?
According to Dr Joseph Mercola, a highly respected Osteo-pathic physician and Alternative Health Advocate, the Ketogenic Diet is
"An eating plan that's low in sugar and net carbs (carbs without fiber), moderate in protein and high in healthy fats.

A ketogenic diet helps you reach nutritional ketosis where your body burns fat for its primary fuel instead of cell-damaging carbs."
The body is designed to use fats more efficiently than carbohydrates with the result that by eating more healthy fats, less protein and carbs you will kick start the body's metabolism to burn more fat and ketones. Ketones are substances which naturally occur in the body and are created in the liver. These are then the substances which are purposed to be turned into and used as energy.
Additionally, this ketogenic process will also stimulate the mitochondria (the fuel producing elements of each cell) to produce optimal amounts of energy. This is certainly very beneficial to the body as a whole, and especially to the high energy-driven organs like the brain, heart and muscles.
for more info click here
---
How does this help Blood Pressure?
An interesting side effect of implementing a low-carb diet was found in a study published in the Archives of Internal Medicine.  The study group consisted of 146 obese adults, many of whom suffered from high blood pressure.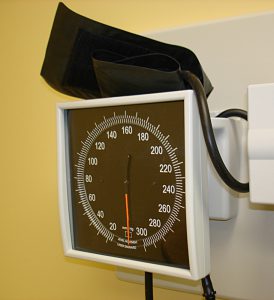 Although the study was looking at the effects upon weight loss of a low carb (ketogenic) diet versus a weight loss medication – Orlistat, the researchers also discovered that many of the adults on the low carb diet experienced a healthy drop in their BPs.
In fact, they found that "nearly half of those who followed the low-carbohydrate group had their blood pressure medication decreased or discontinued during the study"
A ketogenic diet also benefits the body in a number of other ways which can then contribute to a lowering of blood pressure.  These include:
reducing blood sugar levels.  Carbs tend to elevate both blood sugar and insulin levels which can be a problem for those who are insulin resistant. Therefore eliminating carbs directly benefits both blood sugar and insulin levels.  The kidneys are then able to eliminate fluids more efficiently which in turn helps regulate blood pressure levels.
helping reduce the effects of Metabollic Syndrome.  Low-carb diets can effectively reverse all five* major symptoms of Metabolic Syndrome, a serious condition known to predispose people to high blood pressure, heart disease and diabetes (type 2).
*Abdominal obesity
*Elevated blood pressure
*Elevated fasting blood sugar levels
*High triglycerides
*Low HDL levels
---
Fat for Fuel – by Dr J. Mercola
---
A Revolutionary Diet to Combat Cancer, Boost Brain Power, and Increase Your Energy
This recently published book presents a new way of looking at  the root cause of diseases.  Dr. Mercola in his ground-breaking book Fat for Fuel comments that most diseases develop because of a "defective metabolic processes".
… and he goes on to describe how:
"A ketogenic diet, very low in carbohydrates and high in healthy fats, is the way to optimize the biochemical pathways that suppress disease and support healing."
The book takes a close look at how the body works on the molecular level, and the kind of fuel it should be burning to achieve optimal health and energy output.  It also includes detailed guidelines for how to start a ketogenic diet plan.
The book also contains over a DOZEN references to the beneficial effects on blood pressure of a low-carb (ketogenic) diet!
---
---
In Conclusion
Whilst a ketogenic diet is probably most effective for those people who are looking  to lose weight, are suffering with type 2 Diabetes or dealing with other metabolic issues, the overall health benefits make this a diet worth considering.   And as an added bonus, you may be pleasantly surprised how it can help keep your blood pressure levels in check too!
If you have had success using the ketogenic diet to help keep you BP under control, I would love to hear about it in the comments below.  Here's to healthy eating and your very good health!!