Product Reviewed:  PEAK BP PLATINUM
Price:  US $39.95/bottle (month supply) + $8.95 shipping
Best Deal:  Multiple bottle deals at:  
My Rating: 4 out of 5
---
When it comes to finding the best blood pressure lowering supplements, there is a mind-boggling number of products on the market all claiming to bring your blood pressure readings into the perfect range. 
How to find natural blood pressure supplements which actually work?
There are in fact several things you can look out for when shopping around for the best natural blood pressure supplements.
For example:
Is the effectiveness of the ingredients backed up by scientific studies to show that they work? 

the purity of the product – many cheaper supplements will use fillers, even preservatives and GMO ingredients, which actually compromise the quality and potency of the supplement.

Is the product manufactured i

n FDA Registered and Inspected Facilities and are the facilities routinely inspected to ensure FDA requirements are being met?
If all of the above criteria are being met by the manufacturer, then I think this tends to inspire confidence that the product is worth taking a closer look at.
---
The product I have chosen for my review is Peak BP Platinum from Peak Wellness Nutrition, a US company based in Florida.
Peak BP Platinum uses the following ingredients to target 4 problem areas which contribute to Hypertension.
Vitamin K2 – MK7 also known as Menaquinone.

 

This particular form of Vitamin K is important for controlling the distribution of calcium in the body.

 

Research1

has shown that people with high levels of Vitamin K2 in their blood have less calcium build-up in the arteries.

Green Tea Extract.

  This is used specifically to control inflammation in the arteries.  Green tea contains polyphenols called catechins which are effective at targeting inflammation of the blood vessels, which if left unchecked can lead to damage to the endothelium or delicate lining of the artery and ultimately to an increase in blood pressure.  Several studies have confirmed the benefits of taking Green Tea: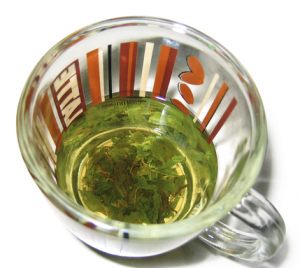 "… data and results from many clinical and experimental studies have shown   
that green tea consumption may have beneficial effects on cardiovascular health.
As major polyphenolic compounds in green tea, catechins may be primarily
components in green tea that exert vascular protective effects"
3. Pterostilbene – (found in grapeseed extract and blueberries, especially in the skins).  This ingredient has been shown to help maintain flexible and elastic arteries.  One of the major causes of high blood pressure is attributable to stiff arteries:
"Arterial and vascular stiffness occurs through the normal process of biological aging and is associated with an increased risk of heart attacks and strokes," said Gerald Meininger, director of the Dalton Cardiovascular Research Center and a professor of medical pharmacology and physiology in the School of Medicine at MU.  As we age, the aorta, which normally acts as a shock absorber dampening the pulse associated with each heartbeat, tightens and becomes rigid, causing a host of problems including high blood pressure, increased risk of adverse cardiovascular events and even death."2
4. Grapeseed Extract.  This ingredient has the ability to aid in the production of Nitric Oxide in the body which is important for relaxing the blood vessels and thereby allowing blood to flow more smoothly and with less resistance.  A study by a group of Researchers at U. of California demonstrated that using Mega Natural®-BP Grape Seed Extract – the form and dosage used in Peak BP Platinum – was very effective at reducing blood pressure readings, both systolic and diastolic.3
---
Pros and Cons as I see it:
Pros
The 4 ingredients have all  been shown in scientific studies to be effective in helping to lower blood pressure, so to combine them in a supplement is a good way of providing a synergistic effect, in addition to their individual benefits.

The quality of the product – made in the USA under strict regulatory standards.

Non GMO, gluten free and no fillers such as

silicon dioxide, magnesium stearate and other synthetic chemicals that are commonly used in the manufacturing process of dietary supplements

.

 

Shipping is free within the US if you opt for one of the multiple bottle deals.

 

You also receive free newsletter reports with these deals which is a nice bonus.

There is a money back guarantee "No questions asked" if you are unhappy with the product.
Cons
You will pay a little more than the average BP supplement if you buy it on Amazon.

  
---
IMPORTANT INFORMATION
Both Vitamin K2 and Green Tea Extract can interfere with prescription blood thinner medications.  
Consequently the Manufacturer of Peak BP Platinum and Peak Cardio Platinum DOES NOT RECOMMEND taking either of these supplements if you are on Blood Thinners due to the presence of Vitamin K2 in both products
---
…

And My Verdict 
After having reviewed the literature on Peak BP Platinum, researched the science behind the ingredients and weighed up the Pros and Cons of the product itself, I would give it a rating of 4 out of 5.  True it is more expensive than other products, however what you are getting is also a superior quality product.  And the money back guarantee also offers a safety net in case the results of taking this supplement do not match expectations.
I hope this product review of Peak BP Platinum has been helpful and as always I welcome your comments and feedback concerning your experience with the product, or any other BP products you have had success with.
                               Product Label
---
1 Dietary Intake of Menaquinone Is Associated with a Reduced Risk of Coronary Heart Disease: The Rotterdam Study1 Johanna M. Geleijnse,*† Cees Vermeer,** Diederick E. Grobbee,‡ Leon J. Schurgers,** Marjo H. J. Knapen,** Irene M. van der Meer,* Albert Hofman,* and Jacqueline C. M. Witteman